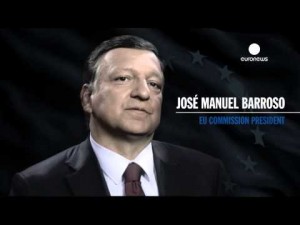 I have recently come across two very short preview videos: one for a live interview – with questions from the public – with Commission President Barroso and the other for the live webcast of the European Development Days 2012, focussing on the private sector and its ability to drive development progress.
Have a look and then let's talk about them.
Here is one
and here is the other
Did you spot what they have in common? THEY SCARE THE HELL OUT OF YOU! And it is all because of the incredibly menacing music they have used (come to think of it, also the still picture on the Barroso one is quite disturbing). I know we are living in difficult and dangerous times and that the EU wants to be taken seriously; but frightening unaware European viewers is not necessarily the best way to keep them watching, never mind interested. It does keep them awake though, which I guess is already something….
Incidentally, the music in the two videos is the same in two slightly different versions: lazy editing or maybe, without telling anyone, they have chosen the 'Europe in crisis soundtrack'?