The project initiative to rediscover and value European cinema received funds from the Media program. A precious collection of 194 completely restored films dating from 1890 to 1970. The Commission didn't know what happened: "We will find out" they told eunews.it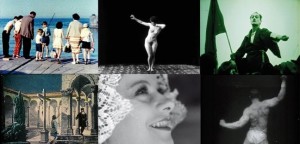 It's called Europa Film Treasures and it's a portal to being able to see all short and medium length films from the time of the first movie, when Hollywood didn't exist yet. A chest full of mysterious and fascinating treasures with films produced from the late 1800's until the 70's of the 20th century: a precious collection of 194 films, completely restored, a jewel for enthusiasts, cinema aficionados, the curious. A treasure lost however. The website no longer exists in fact. From one day to the next it disappeared and with it all its precious contents. Nobody can explain it but the artistic patrimony made available also thanks to European funds is no longer available. Thanks to the EU program "Media" it is possible to watch films and documentaries from the beginning of the century, some restored and colored by hand, on the website Europa Film Treasures, or better yet it was. Among others there was an American Western by John Ford from 1917, a documentary on Barcelona in 1908 view from a tram, and a rare film on the last czar of Russia, Nicola II, during a visit to Denmark in 1901. And this is only a few of the films it was possible to view on the website.
The project dates back to 2008. So there are about 30 archives from all over Europe that were made available online: boxes were opened, films were digitalized and made available for free on the internet where it was possible to watch in streaming. Organized by genre, nationality and length, all the films were introduced with a technical sheet with the explanation and a brief history of short or medium length films. For some films subtitles were put on in the 5 languages available on the portal (English, French, German, Italian and Spanish). It was an extraordinary restoration project shared by Lobster Films, a Parisian company specialized in restoring heritage films, who shared collaboration of some of the most prestigious archives and film libraries in Europe, including the British Film Institute, the Istitut Lumière and – for Itlay – the National Museum of Cinema in Turin and the Experimental Centre of Cinematography (the oldest Italian film school from which come  just to name a few, Pietro Germi, Michelangelo Antononi, Dino De Laurentiis, Alida Valli).
Today, however, when you go to the webpage a screen appears with the writing "The domain www.europafilmtreasures.eu is not available." At the European Commission it is a mystery. Nobody knows what happened. Dannis Abbott, spokesperson for Androulla Vassiliou, the European Commissioner for Education and Culture, assures eunews.it "We will find out."  "Meanwhile we will try to find out how much we gave to the project," he adds. Brussels' financing was distributed by Commissioner Barroso, so Vassiliou's staff needs to come to terms with the situation. The Facebook team of Europa Film Treasure, where a fan page (https://www.facebook.com/EFTfanpage) of the project exists but at the moment is not available, explains what happened. "Dear fans of Europa Film Treasures, EFT is temporarily unavailable for technical and financial reasons. We will keep you informed about the future of the website as soon as possible." So, funds are missing – a motivation that forces the Commission to clear things up. "I believe no one at our headquarters knew about the situation," explains Abbott. "It really is a curious situation."
Renato Giannetti