The EP Conference of Presidents has given green light to Mario Monti, already a candidate for the Council. Schulz: "The current way in which the EU is financed can be considerably improved"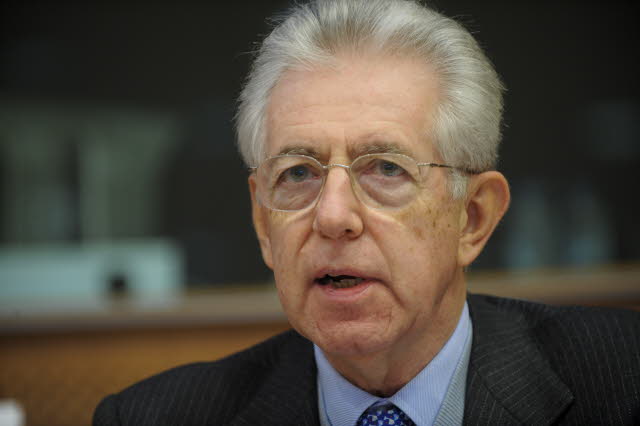 Mario Monti is getting closer and closer to regain a position in Europe. The European Parliament has in fact decided to endorse the candidacy of Professor Monti, former Italian Prime minister and former EU Commissioner, as President of the 'High Level Group on Own Resources'. Already a candidate approved by the Council, his appointment is thus approaching.
The High Level Group, whose creation has been decided during the Multiannual Financial Framework 2014-2020 negotiations, will examine how the European Union should be financed in the future, and will make proposals on how to reform European finances reinforcing the "own resources" system, that is, direct Brussels resources which haven't been transferred from Member States finances.
The High Level Group will consist of representatives of the European Parliament, Commission and Council. MEPs will be Guy Verhofstadt (ALDE), former Prime Minister of Belgium, who's a member of the Spinelli Group together with Mario Monti; Alain Lamassoure (EPP), chairman of the EP Committee on Budgets; Ivailo Kalfin, Bukgaria, who was among the negotiatiors for the MFF agreement.
The endorsement was given by the EP Conference of President, which has discussed the candidacy with the Italian Senator too. "The high level group on own resources is a political priority for the European Parliament,"  explained President Martin Schulz: "Mario Monti has listened carefully to the European Parliament's main concerns on the future financing of the Union," he added, "and I expect the detailed work of the group to get under way quickly. The current way in which the EU is financed can be considerably improved"