The procedures undertaken provide greater rigor on security both on implants and diagnostic tests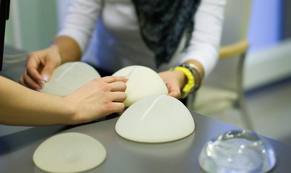 More stringent regulations must be instituted to improve traceability and to increase checks on medical implants and on all devices used, for example, during pregnancy or in DNA tests. These are the proposals from the Euro MEP's in the course of double voting in Strasbourg on medical devices and medical diagnostics. The approved regulations are intended to guarantee transparency of information and the improve traceability rules without creating additional burdens for minor innovative manufacturers. Public access to clinical data will also be simplified and will facilitate the choice of the best product to use both for doctors and for patients.
Following recent scandals (foremost the PIP – breast implants) the MEP's plan to arm patients with a specific form for implants in which to be registered in order to be notified of eventual accidents occurring on similar products. Among other measures approved, a team of internal experts will continuously update requirements necessary for qualification of the devices and they will be supplied to organizations in charge of registering. For riskier devices, such as those to be implanted in the human body, a new control group will be in charge of their supervision by the European Medicines Agency.
According to the Euro MEP and rapporteur Dagmar Roth-Behrendt (Socialists & Democrats), "It is about products that should help patients and their suffering, in their illness. We must help doctors in a way they use only the best products when assisting their patients. We need a better system."
In a second legislative text the Euro MEP's highlighted the importance of patient safety in cases using diagnostic medical devices in pregnancy tests, in self-tests for diabetes and in HIV testing and DNA, furthermore asking for the appointment of an Ethics Committee and the addition of further provisions for informed consent of patients and genetic counseling.
Euro MEP, Peter Liese (European People's Party), rapporteur for the second measure approved said, "There are problems in the world of medical devices and this goes for diagnostic devices as well. There was an HIV test on the market that for years has given false negative results with all the consequences resulting from blood transfusion or various other types of contact.
Alda Sousa (Confederal Group of the European United Left – Nordic Green Left) is dissatisfied and points out how many important amendments added in the Environmental Committee last month were overturned. For the Alliance for Liberals and Democrats group, however, the balance of the 2 resolutions is positive particularly with regard to the resolution on prosthetics which Holger Krahmer (Alde) affirms "ensures maximum patient safety and at the same time strengthens the innovative capability in the European sector of medical technology."
Neven Mimic, Commissioner for Consumer Policy, gives praise on behalf of the Commission: "Today we overcame an important milestone on the road to restoring patient confidence in European legislation. Now it is up to the Council to expedite the work." In fact the MEP's will soon begin negotiations with member states on the two proposals from Parliament.
Marco Frisone