The company has reached an agreement with the EU Commission, which had opened an antitrust investigation. Commissioner Almunia "This will give users a real choice between different options."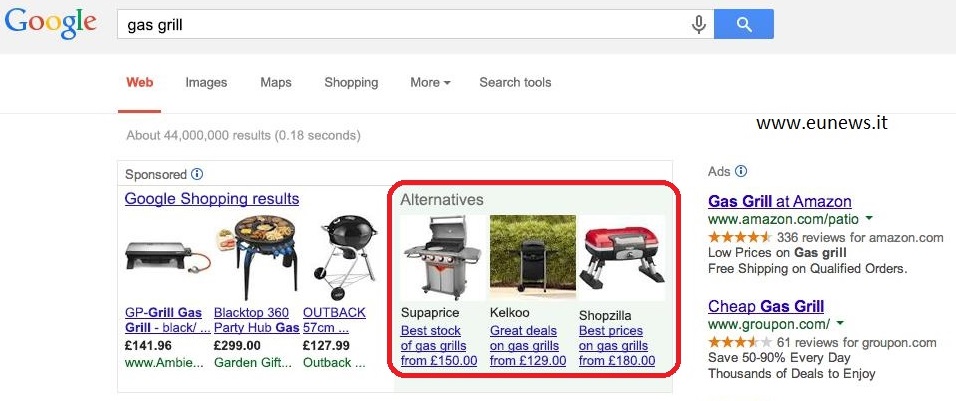 Google has agreed to a settlement with the European Commission, and will perhaps avoid burdensome penalties. Its latest proposal was considered acceptable by EC Vice President Joaquín Almunia, the famous search engine has corrected some of its business practices, which had raised concerns from a competition point of view. The company aims to close the antitrust investigation, which could have forced it to pay penalties up to €5 billion.
The Commission opened the investigation in 2010, and four types of business practices by Google raised concerns in term of fair competition. First, displaying its own specialised search services in a more prominent manner than services of competitors; using content from competing specialised search services without their consent; the imposition of exclusivity agreements on publishers who wanted to use its advertising programmes; and lastly the restrictions on advertisers who were using those programmes.
The main modification to be applied by Google deals with specialized search services – i.e. restaurants, hotels, goods. Currently, at the top of the page you can see only the Google specialised search service (Google shopping, Google maps etc.). With Google's proposal, there will be links to three rivals (Yahoo, ViaMichelin, TripAdvisor or whatever) next to the three Google specialised results, in a special box. In Almunia's words, "this will give users a real choice between different options."
"The mission of the Commission is to protect competition to the benefit of consumers, not competitors," added Commissioner Almunia, considering that "the investigation focused on possible abuses of market dominant positions, not on the position in itself," which could be due to "its ability to innovate and offer useful services."
Google will also give content providers an extensive opt-out from the use of their content in Google's specialised search services if they so wish, and will remove exclusivity requirements in its agreements with publishers for the provision of search advertisements. Furthermore, it will remove restrictions on advertisers being able to run their search advertising campaigns across Google's and competing search advertising platforms.
Now it is time for the Commission "to adopt a final decision making legally binding the commitments," and to Google "to ensure competitive conditions are reinstated and guaranteed for the years to come."