The Commission denounced the situation in a Report: as of December 2014, the Commission should launch infringement proceedings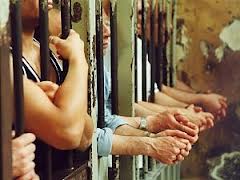 Member States has clearly committed themselves to guarantee the implementation of common rules on matters related to detention, yet the process is still far to be completed. Only 12 on 28 Member States have implemented all the three Framework Decisions, while the others risk to be launched an infringement proceeding in December if they fail to align their national legislations. Italy is among the countries at risk.
The situation is shown in a Report of the European Commission, examining the implementation of three separate EU Framework Decisions for people sentenced or awaiting trial in a EU country other than their one. These decisions cover the transfer of prisoners, probation and alternative sanctions, and the European Supervision Order respectively. The three EU laws enable prison sentences, probation decisions or alternative sanctions and pre-trial supervision measures to be executed in an EU country other than the one in which the person is sentenced or awaiting trial.
The rules were agreed in 2008, and Member States should have them implemented by 5 December 2011, 6 December 2011 and 1 December 2012: as of today, less than half of the states have implemented them all (Austria, Czech Republic, Croatia, Denmark, Finland, Hungary, Latvia, Netherlands, Poland, Romania, Slovakia and Slovenia). Some countries have implemented none (Cyprus, Germany, Estonia, Greece, Spain, Ireland, Lithuania, Portugal and Sweden). Italy has so far implemented only the first Framework Directive, concerning transfer of prisoners. Belgium is the only country of the Union to have implemented two Frameworks out of three (on transfer of prisoners and alternative sanctions).
The European Commission invites Member States to align their national legislations: "All those Member States which have not yet done so are urged to take swift measures to implement these EU laws fully," therefore.
The messages comes along with a warning: as of 1 December 2014, the Commission will be able to launch infringement proceedings. In fact, the Commission does not currently have the powers to launch infringement proceedings under Article 258 TFEU with regard to Framework Decisions adopted prior to the entry into force of the Treaty of Lisbon – but from December on, things will change. Last call for Member States, then, before infringement proceeding(s).
Another little warning from Brussels: the report "provides a preliminary evaluation of the status of implementation by Member States of the three Framework Decisions. It does not evaluate how well these rules are applied given that half of the Member States have not yet implemented them". After that, the Commission will monitor their correct implementation – and additional infringement proceedings should be launched in case of irregularities.