Brussels – The last dance. The EU IDEA project has come to an end, with a final conference that presented the project's results and discussed differentiation and integration among researchers, EU representatives and experts. The two-day event (April 20-21) was organized in Brussels, within the framework of EU IDEA – Integration and Differentiation for Effectiveness and Accountability. It addressed all the aspects of differentiated integration as a strategic choice, as the European Union is dealing with its manifold internal and external challenges.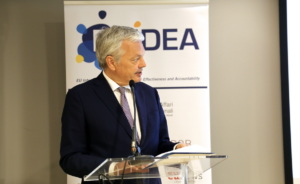 EU IDEA is a project funded by the European Commission under the Horizon2020 programme and led by Istituto Affari Internazionali (IAI) – with the participation of Eunews as media partner. The aim is to explore differentiation and integration issues, in order to find viable solutions to current challenges faced by the EU. This is even more timely following the Russian aggression of Ukraine, considering the necessity to improve the future European security order amid persistent fragmentation and divergence in the European integration project. However, "differentiation and flexibility have no place in certain specific areas, such as respect of the key-values of the European Union", the European Commissioner for Justice, Didier Reynders, made it clear during his key-note speech.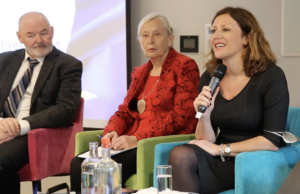 Moderated by Nicoletta Pirozzi, Head of EU, politics and institutions programme at the Istituto Affari Internazionali (IAI) and EU IDEA project coordinator, the conference first focused on how history and narratives around differentiation influence today's state of the EU. "It emerged as a tool to cope with the different member States' points of view and with growing heterogeneity", Marco Brunazzo, Professor at University of Trento, stated, while his colleague at the University of Oslo John Erik Fossum pointed out that "it requires the development of some mechanisms to prevent weaknesses in the institutional system". Differentiated integration "has two faces, one positive and one negative", Ingrid Shikova, Professor at the Sofia University "St.Kliment Ohridski", stressed, considering that "also in the future, who wants to do more, will do more, but who wants to do less, will do less". Following the suggestion of Piero Tortola, Assistant Professor at the University of Groningen – "I wonder whether there is a return to unified integration narrative" – Jim Closs, TEPSA Secretary General, underlined that "every single crisis has shown that we need more integration and that basic key-values, such as respect of rule of Law and human rights, are out of question".
Democracy and legitimacy are the cornerstones of a differentiated EU, in order to guarantee "an increase of effectiveness and responsibilities", Matteo Bonomi, Research Fellow at the Istituto Affari Internazionali (IAI), stated. Funda Tekin, Director of the Institut für Europäische Politik (IEP), stressed that "the key for legitimation of differentiation policies is represented by the preferences of political elites and national public opinion" and her colleague Janis Emmanoulidis, Director of Studies, European Policy Centre (EPC), pointed out that "in the next future, we will have many more debates on these topics, because differences among Member States are becoming more evident and they have to be discussed". Daniel Freund, Member of the European Parliament (Greens/EFA), warned that "there is not a real democratic choice on democracy, if you do not seat at the table for the decision-making process".